Merry Christmas - Lots of changes for 2020!!!
Firstly, I would like to say Merry Christmas to each and every one of you that have helped support my little business this year. Whether you've come to classes, shared a post, or just shown some love on social, know that I whole-heartedly appreciate it all!!!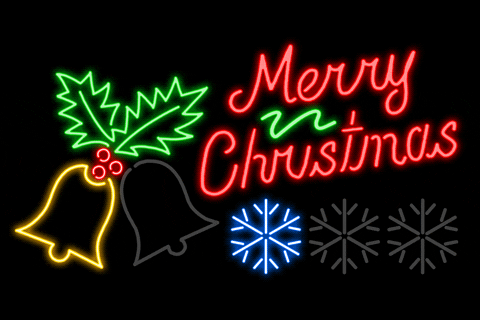 It's very much been a roller coaster of a year, especially these last few months, and that has led to decisions having to be made about how to take things forward. As you may have seen in the Facebook group, I will no longer be taking classes at Portland, and Performance Group in Dorchester will no longer be running. I am however, actively looking for people who may want to train as Burlex Instructors to take over some of these classes as I know many of you do love them! So, if you know anyone who currently teaches, ask them to get in touch.
Onto the BIG things coming for 2020!!!!
Classes start back week commencing 6th January! I'm so excited to see you all again, and hopefully lots of new faces too
Thrive Coaching opens early next year, with the very first challenges starting in January. Thrive is a fantastic 8 week women's wellbeing programme, which I have myself gone through, that really gets into mindset and nutrition. This isn't about dieting, or strict exercise regimes, this is all about you finding your way to feeling amazing....Thriving!
Free workouts will be back in the group TWICE a week. One will be high intensity, one will be low intensity. You can do both, pick which one suits you, or none 😂
We're off to FitJam again, this time at Alton Towers, to share the Burlex love and train some fab new instructors!
Alongside Personal Training, I also have new classes starting at New Body Fitness on Tuesdays. You must contact the gym to book class and pay on arrival, but you can still book with me directly for Personal Training.
Now for the REAL good stuff, some Christmas offers!!!!!
Blocks are now available for class bookings, but you can save BIG in January if you purchase your 4 week block before the end of the year.
Pre-book 1 class per week for £20, saving you £4 across the period. Purchase XMASMINI for this offer.
OR... Pre-book UNLIMITED classes for £30 for January, saving £16 on our normal pricing. Purchase XMASBIG for this offer.
Blocks are consecutive weeks, so if you miss a class it will not be carried over or refunded. You will still need to book your places at each class too.
Grab yourself some FREE Personal Training sessions this new year by purchasing your course before the New Year. Book a 5 session block and get one of them free (use code PT5), or book a 10 session block and get 2 of the sessions free(use code PT10)!!! I know.... Crazy 🤣
I know this has been a lot of info, and do take advantage of these offers.
But other than that, I wish you all a fantastic Christmas and can't wait to see you all in the New Year!!!
Much love
Heather xx